Business Communication Workshop: Prepping Presentations and Public Talks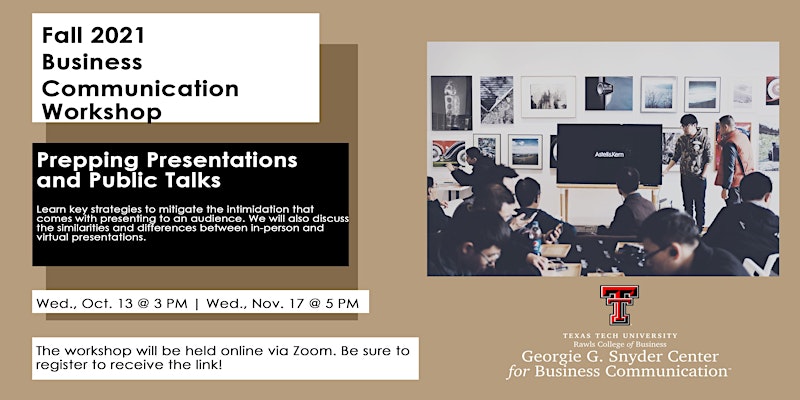 When:
Wednesday, October 13, 2021
Learn key strategies to mitigate the intimidation that comes with presenting to an audience. We will also discuss the similarities and differences between in-person and virtual presentations. This workshop is virtual and held via Zoom. To receive the Zoom link and attend the workshop, be sure to register in advance!
Contact:
Georgie G. Snyder Center for Business Communication
Topical Areas:
Workshops and Speaker Series, Georgie G. Snyder Center for Business Communication