Business Communication Workshop: Tailoring Emails to Different Business Audiences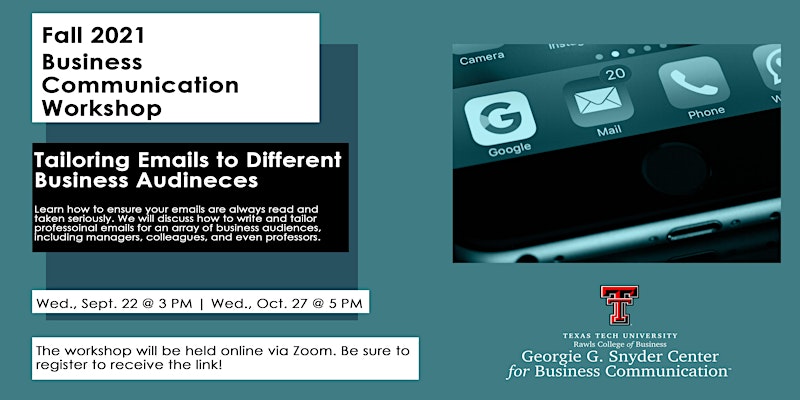 When:
Wednesday, October 27, 2021
Learn how to ensure your emails are always read and taken seriously. We will discuss how to write and tailor professional emails for an array of business audiences, including managers, colleagues, and even professors. This workshop is virtual and held via Zoom. To receive the Zoom link and attend the workshop, be sure to register in advance!
Contact:
Georgie G. Snyder Center for Business Communication
Topical Areas:
Workshops and Speaker Series, Georgie G. Snyder Center for Business Communication