Business Communication Workshop: Crafting Strong Personal Statements or Application Essays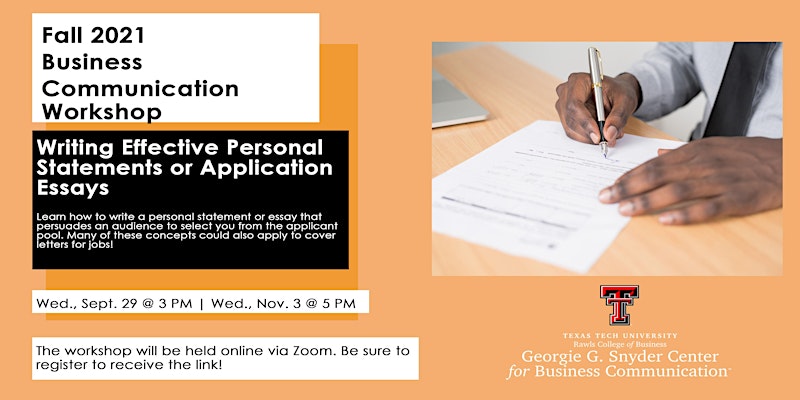 When:
Wednesday, November 3, 2021
Learn how to write a personal statement or essay that persuades an audience to select you from the applicant pool. Many of these concepts could also apply to cover letters for jobs! This workshop is virtual and held via Zoom. To receive the Zoom link and attend the workshop, be sure to register in advance!
Contact:
Georgie G. Snyder Center for Business Communication
Topical Areas:
Workshops and Speaker Series, Georgie G. Snyder Center for Business Communication