Business Communication Workshop: Communicating for an Inclusive Environment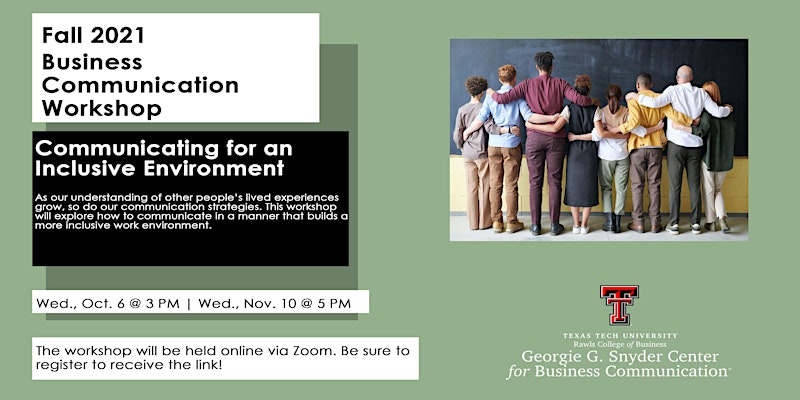 When:
Wednesday, November 10, 2021
As our understanding of other people's lived experiences grow, so do our communication strategies. This workshop will explore how to communicate in a manner that builds a more inclusive work environment. This workshop is virtual and held via Zoom. To receive the Zoom link and attend the workshop, be sure to register in advance!
Contact:
Georgie G. Snyder Center for Business Communication
Topical Areas:
Undergraduate Services Center, Student Organizations, Georgie G. Snyder Center for Business Communication, Workshops and Speaker Series